MARIA
·
Teleplan Globe
·
Flexible Remote
Web Developer
Next generation high performance platform for map-applications
Our MARIA Team is now looking for their next Web Developer to write map applications on the web.

The following is the desired profile:

- Formal education, preferably at master's level

- Solid practical experience with technical applications (to have the necessary basic knowledge to write map applications on the web)

- At least 2 years of experience with the following:

Development of web applications using modern JavaScript and TypeScript

Production and use of Web Components in practice
Use of basic tools for packaging systems on the web, such as Webpack, Parcel, Stencil/Lit or equivalent

Setup of building systems

Good knowledge of npm and Node.js

Some knowledge of WebGL
Practical use of test frameworks (Jest, Moca, etc.)

Profiling of web applications

Knowledge of gRPC

Knowledge of HTTP/2
Team

Locations

Remote status

Flexible Remote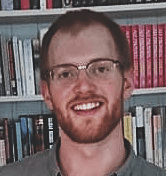 Related jobs
Lots of great benefits!
A Flexible Workplace

We know that the modern work life can be hard to manage. We strive to adapt everyones workdays to their specific needs, be it working from home or flexible work hours.

Training and Growth

Want to go to conferences abroad? We offer every employee the resources and time for courses and conferences, along with other in-house knowledge sharing programs.

Trips and events

We arrange trips and events with all our employees all year round! We have previously gone to Iceland, Switzerland, USA and all around Norway.
Social
We know that a good work-life balance is important, even at work! We are not at all as serious and no-nonsense as our products. We regularly arrange trips, events, parties and everything else that goes into a good social work culture. We do beer-brewing, kayaking, hiking trips, quizzes and much more!

About Teleplan Globe
Teleplan Globe is a Norwegian software and system solutions company with customers and operations worldwide. We provide innovative solutions primarily to the defence, telecom and law enforcement sectors.

Already working at Teleplan Globe?
Let's recruit together and find your next colleague.